Hydrogen revolution from Turkey: It can be used in many areas from transportation to agriculture
While "energy supply security" is of critical importance due to climate change and wars in the world, hydrogen energy stands out in this sense.
Focusing on green technology transformation in order to ensure supply security with its domestic and renewable resources, Turkey has also prioritized hydrogen investments with energy sources such as wind, solar, geothermal and hydroelectric.
In this context, the Hydrogen Valley Project, whose installation phase is ongoing in the Southern Marmara Region, with Bandırma district of Balıkesir as the center, is aimed to make Turkey one of the world's leading players in this field.
While TÜBİTAK, one of the stakeholders of the project, plans to support R&D and innovation activities, including technologies such as hydrogen and carbon capture, use and storage, the issue was also brought to the agenda yesterday within the scope of Minister of Industry and Technology Mehmet Fatih Kacır's visit to Brussels.
Kacır said, "We are working with European researchers to establish Turkey's first hydrogen valley. We will establish Turkey as the center of innovative and groundbreaking technologies such as battery technologies, chip production, space technologies, biotechnology, hyperscale data centers, solar, wind and hydrogen energy systems." We will position it." He made a statement.
"It will be an example for Mediterranean countries"
Hydrogen Valley Project Coordinator Mehmet Volkan Duman told the AA correspondent that the model created by the project will set an example for all Mediterranean countries.
Stating that this will pave the way for other hydrogen valleys in line with Turkey's 2053 net zero emission target, Duman said, "South Marmara Region is one of Turkey's gateways to Europe in the export of hydrogen and its derivatives to the EU, which aims to import 10 million tons of hydrogen annually in 2030." "We also aim for Turkey to stand out with its renewable energy potential. Hydrogen can be an important tool in the coming period, both in ensuring the 100 percent clean transformation of the Turkish industry and in becoming an energy exporter." made his assessment.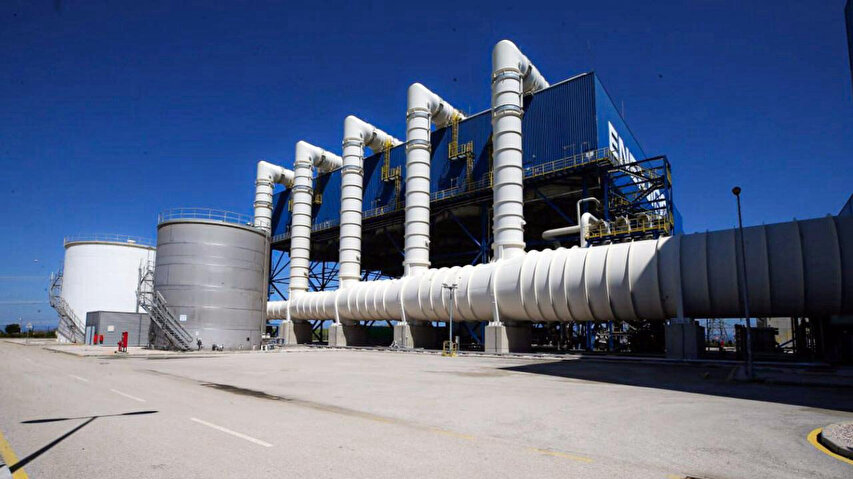 While TÜBİTAK's multifaceted search for solutions against climate change continues, within the scope of these studies, consortium agreements for the "South Marmara Hydrogen Coast – HYSouthMarmara Valley Project" and the "South Marmara Hydrogen Coast Platform Guided Project" were signed on April 27.
The "Hydrogen Valley Project", which is aimed to be completed in 5 years, won the largest grant of 8 million Euros in the history of Turkey Horizon Europe Programs and the implementation period started on July 1 and is being implemented in Bandırma under the coordination of the Southern Marmara Development Agency.
When the 38 million euro project with 15 stakeholders, which will support the development of the hydrogen economy, is completed, an important step will be taken in reducing the use of fossil fuels in the industry. Part of the industry will be decarbonized, even if on a small scale.
A minimum of 500 tons of green hydrogen per year, which will be produced at Enerjisa Üretim's site, will be transported by Linde Gaz. Hydrogen Peroxide will be used in the facilities of Kale Seramik, Şişecam and Eti Maden. The project will focus not only on the production of green hydrogen but also on the production of its derivatives. Methanol and ammonia, which the country depends on abroad, will also be produced domestically using green methods thanks to this project.
With the "South Marmara Hydrogen Coast Platform" project, Turkey wants to advance the electrolyzer technology used in hydrogen production with domestic and national resources. With the project, Turkey's first domestic green hydrogen facility with the largest capacity will be implemented.
The project, which will last 24 months, aims to take an important step by developing domestic capacity in the technologies required for the industry, which is aimed to grow in a planned and clean production-oriented manner.
Work will begin to establish Turkey's first green industrial zone from scratch in Southern Marmara, and the formation of new industrial zones to obtain higher added value products from the boron mineral, whose importance will increase in the green transformation process, is expected to further trigger the synergy in this field.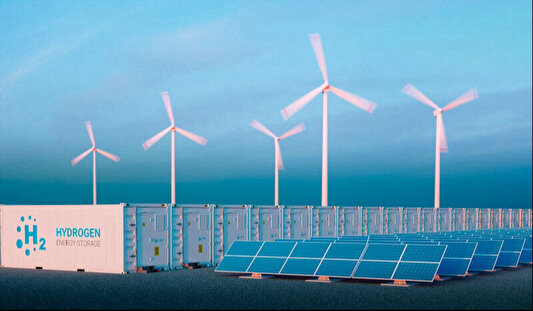 Hydrogen Valley is defined as a cluster where hydrogen is produced, stored and consumed, and where companies both produce and use hydrogen. Hydrogen, an alternative energy source for many industrial applications, is used in the chemical industry and many other production processes. For example, hydrogen is needed in the production of ammonia, which is the raw material of fertilizers and medicines. Hydrogen is also used in oil refineries to improve fuel quality and reduce pollutants.
Hydrogen energy, which has the highest energy content among all known fuels, stands out as being more efficient than petroleum-derived fuels.
Hydrogen Valley will provide alternative resources to many sectors, from fertilizer to textile, from heating to electronics and even from automotive to space.