Kompen showed up at Eurasia 2023
Speaking at the opening ceremony of the fairs, RX Tüyap General Manager Berkan Öner stated that they aim to go beyond all expectations in the sector; "Eurasia Door, Eurasia Window and Eurasia Glass Fairs create a triggering effect on the development of the sectors by bringing together companies from the world and Turkey. "Our fairs have an important position in the sector, especially thanks to their contribution to the supply chain in the construction industry," he said.
Fairs are important for the development of the sector
Kompen A.Ş., a subsidiary of Bera Holding, left its mark on the fair with its innovations this year and attracted intense interest from industry representatives. 90 mm Noble, 80 mm Advance, gasketed and sealed sliding series Hyperline and the new generation sliding series Hayline were the center of attention of the visitors. In addition, the new foil colors and unique stand design were appreciated by customers.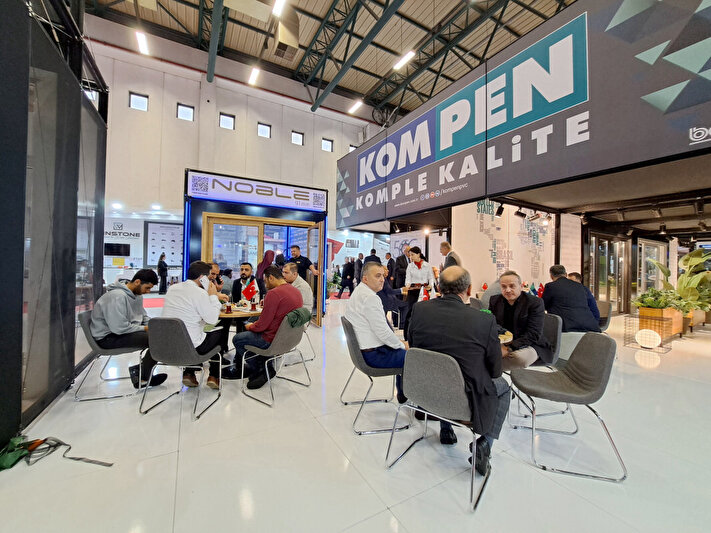 Sliding series attracted attention
Speaking about the fair where domestic and international connections were discussed, Kompen General Manager Erdal Küçükşehir stated that they are trying to overcome the contraction in the construction industry with exports, and stated that the sliding series preferred in the country, especially in coastal areas, are functional and eliminate the problems experienced in narrow spaces, and said, "Our new riding series is air, water, It is almost the best of its peers in the industry in terms of sound and sealing. "That's why we observed that there was more interest in these series at the fair."
The fairs, which were held in a total of 12 halls last year, were held in all 14 halls in a 120 thousand m² closed area for the first time this year.