Penang IPK College Graduation Ceremony Wong Ho Sen Mian graduates must pursue their dreams and enter the workplace with a peaceful life
(Bukit Mertajam News on the 20th) Penang IPK College held its 2023 graduation ceremony today. Nearly 300 students put on their graduation robes and entered a new chapter in their lives!
In his speech at the graduation ceremony today, the chairman of the board of directors of the institute, Datuk Willa Wong Ho Sum, encouraged students to have ideals and be brave enough to pursue their dreams. They need firm belief, perseverance, unremitting efforts and the courage to move forward in order to surpass themselves, break through difficulties and create miracles.
"Just as I am a dream chaser myself, my dream is to build the college into a brand-name university in Bukit Mertajam so that many students can have the opportunity to receive education."
He said that realizing dreams does not mean waiting for next month or next week, but starting now. At the same time, we should not forget our original intention, repay the society with gratitude, and contribute to social progress and development.
"Graduation is a new beginning. You are about to move towards a new milestone in your life. At this special moment, I would like to share some experiences with you. I have lived and worked in Australia for more than 30 years. However, in this era of fast-changing technology and big data, , how do we select and train talents in society and in the workplace?"
He reminded students who are about to enter the workplace that it is important to build character. There is an old saying that "Before you do things, you must first learn to be a person." In the workplace, you must learn to be humble and suffer more.
"Suffering a loss is a blessing. Bosses and noble people never like to listen to reasons and explanations. The way to deal with people should adhere to these 12 words: if you don't understand, ask, if you don't know, learn, and if you make a mistake, correct it."
He said that academic qualifications are important. Although a diploma is just a piece of paper, having a diploma can make you more competitive in society. If conditions permit, students should adhere to the principle of "study as high as they can go" during their studies, even if they have a diploma. When entering the workplace, you must continue to add value to yourself to avoid being eliminated in the future.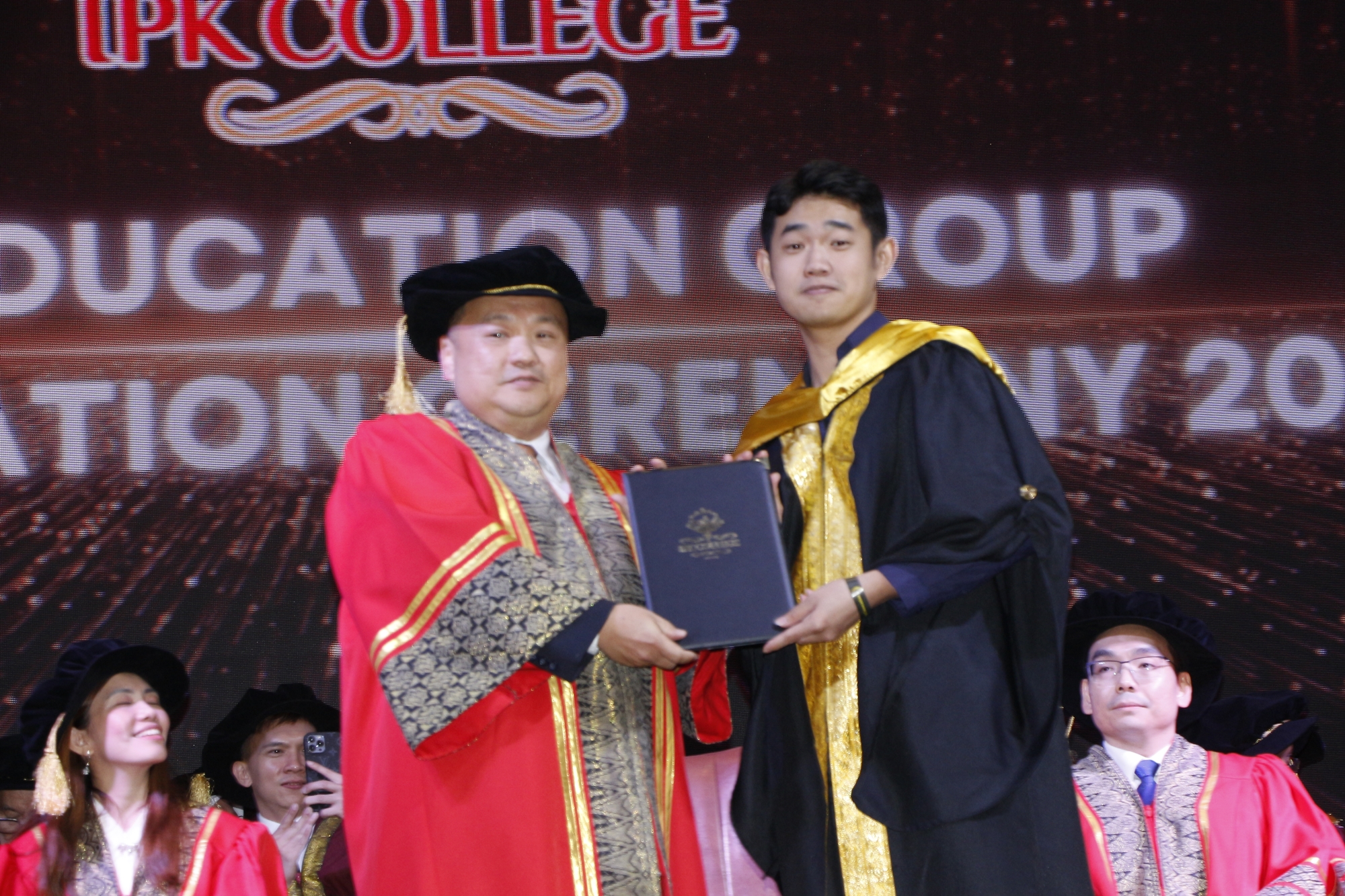 "The world after the epidemic is not what it used to be. Global operations are being severely tested. Human needs, market conditions, and artificial intelligence technology are changing faster than ever. Only by maintaining a lifelong learning mentality to acquire new knowledge, improve skills, and do our best to build Only with humanistic values ​​can we achieve sustainable personal development and growth."
He added that the college not only cultivates students to become people with professional knowledge, but also cultivates students to become respected moral leaders.
CEO of IPK Bukit Mertajam College Yeoh Chung reminded all graduates that T-shaped skills are indispensable, and graduates of IPK College are examples of T-shaped professionals. They possess professional knowledge in specific fields and are able to cross disciplines. Collaborative work.
"This enables you to collaborate and innovate in an increasingly interconnected global environment. In addition, mastery of technology, including artificial intelligence, will be important to your career."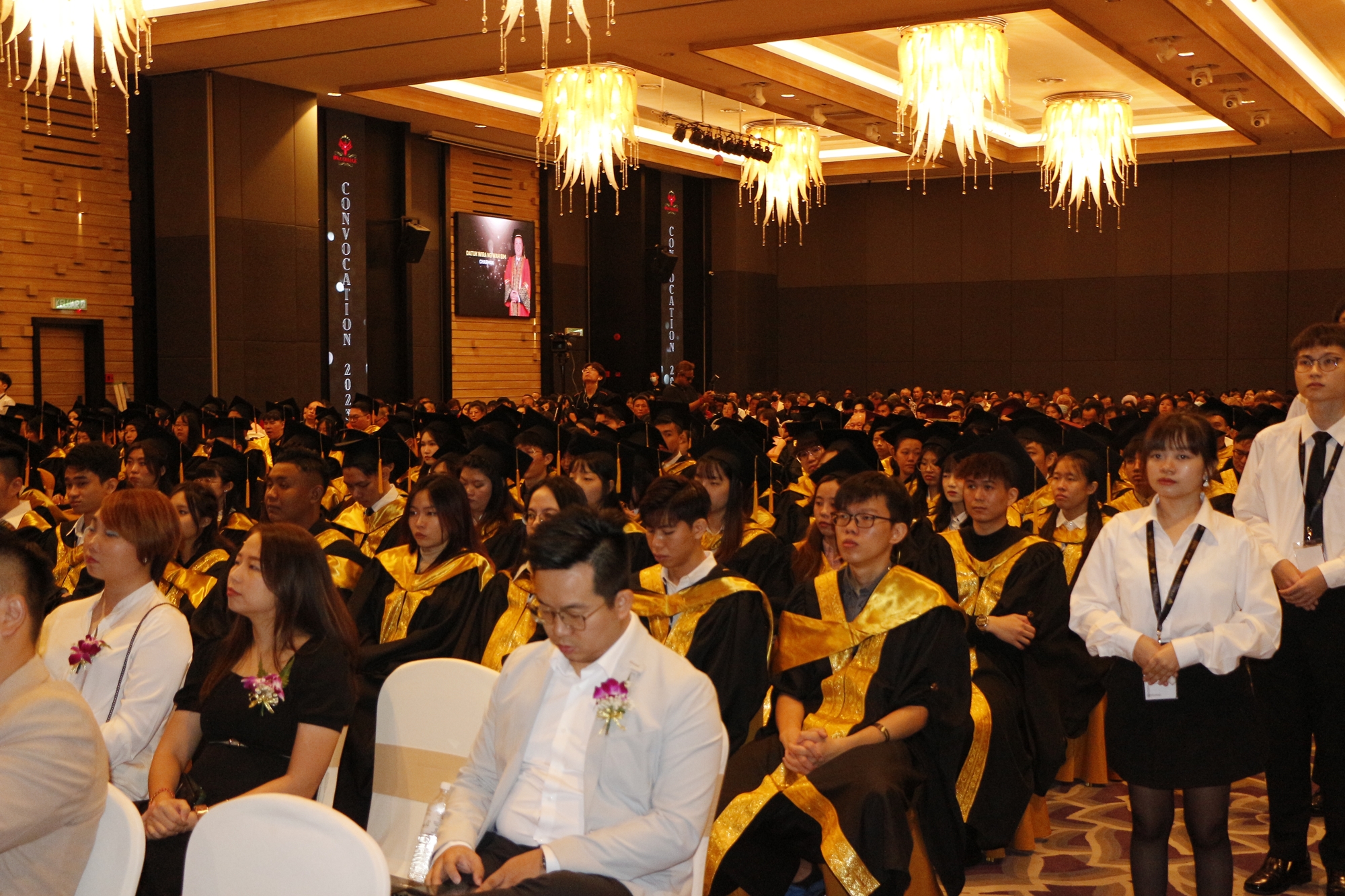 He believes that if a task is repetitive, it is wrong, because today's technology and artificial intelligence can replace these repetitive tasks; if a task is repetitive, it is to use technology and artificial intelligence The opportunity to let tools handle day-to-day tasks while humans focus on more creative and strategic work.
In his speech, the representative of the graduates said that as we bask in the glory of this achievement, we must remember that graduation is not an end, but a milestone in the grand journey of life. It opens the door to opportunities and should be regarded as The starting point for greater achievement, but also the continuation of a commitment to learning and self-improvement.
"Life is a journey of continuous growth, and our education gives us the tools to win the challenges ahead."
IPK College, which is deeply rooted in the Bukit Mertajam community, aims to build a university college in Bukit Mertajam and help people in Bukit Mertajam realize their dream of higher education. The college has always cooperated with top universities in many countries to help students enhance their access to high-quality higher education.
As one of the 14 MyQuest 6-star colleges in Malaysia, the college provides students with affordable high-quality education and 5-star facilities under ISO certification. All courses are accredited by the Malaysian Academic Accreditation Agency (MQA).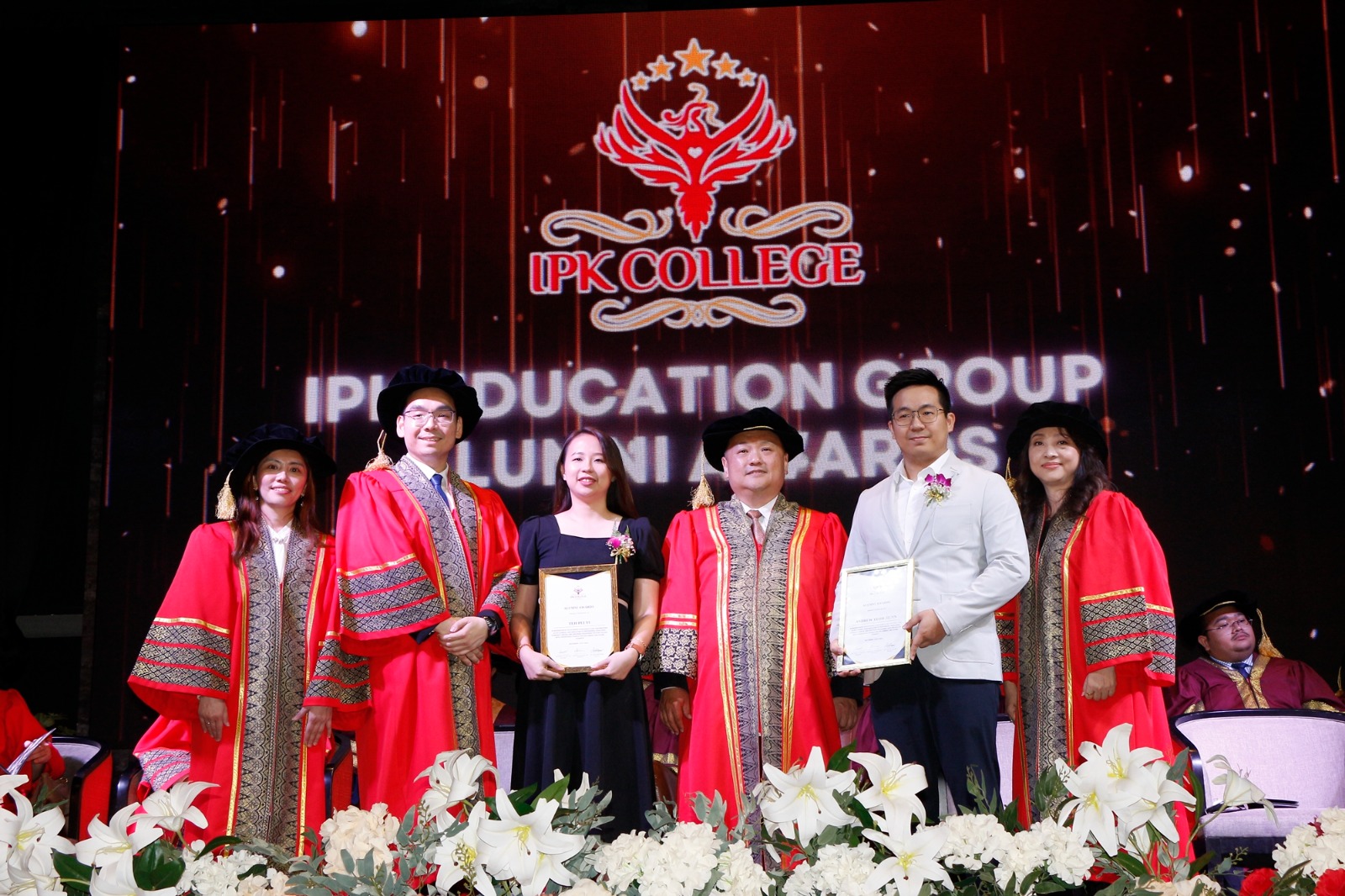 The institute, which has been highly recognized by the Ministry of Higher Education of the People's Republic of my country, has shone brightly on the international academic stage, winning continuous accolades and becoming famous overseas. The institute has so far won more than 69 international academic medals and 13 technical and vocational medals. It has also previously won the "Outstanding Education Center Award" and the "Outstanding Education Product and Service Award" in the PEEAM Private Education Entrepreneur Awards organized by the Private Education Entrepreneurs Association of Malaysia (PEEAM).
At present, the school has expanded from a top professional accounting and business school to four major professional schools, namely the School of Business, School of Computer Technology, School of Engineering, and School of Hotel Management and Culinary Arts.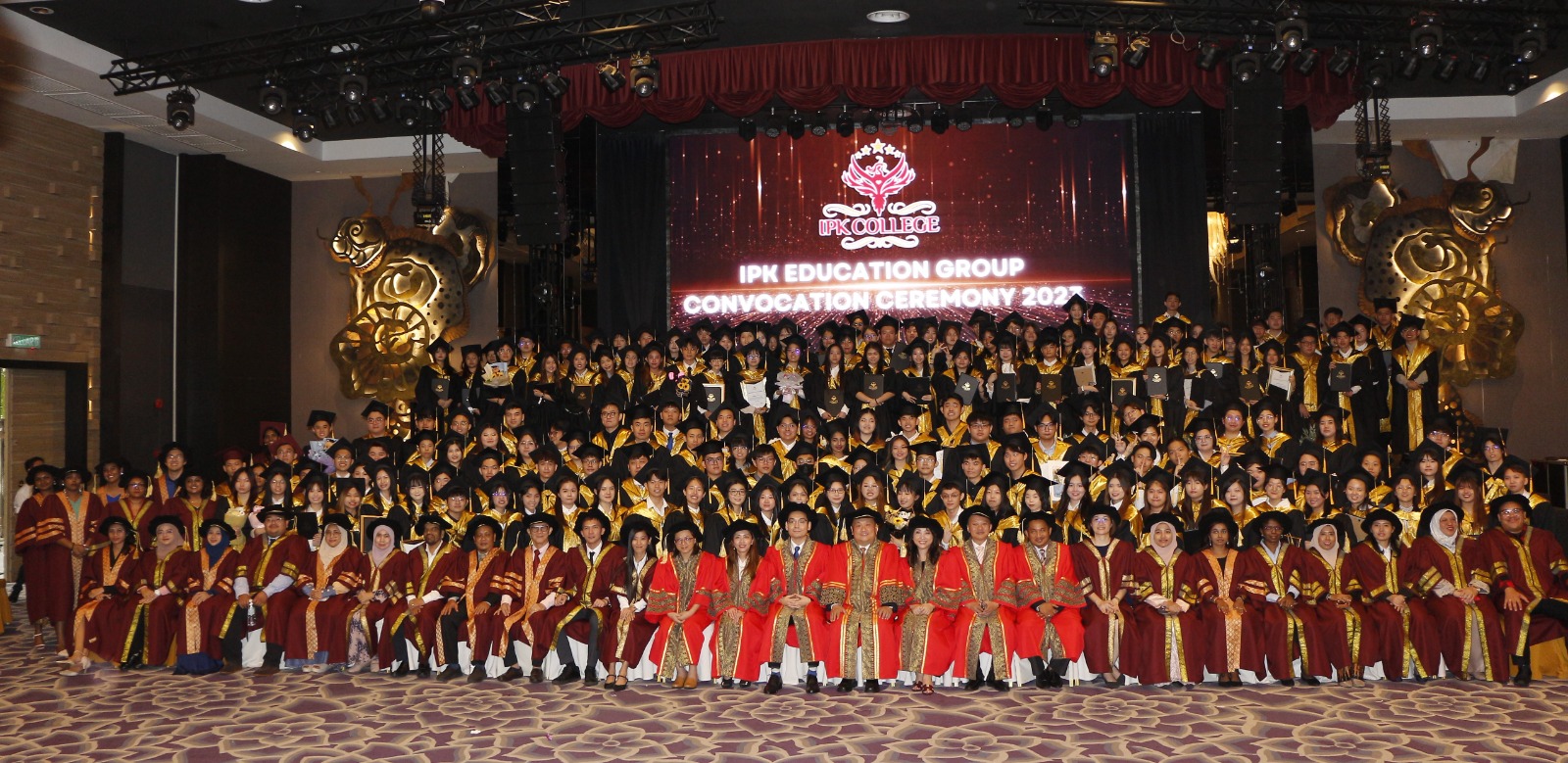 In line with the Penang Government's 2030 Vision and the growth of the manufacturing industry and the strong demand for electronic technology talents, we vigorously cultivate outstanding talents in related fields. In addition to imparting knowledge, the school's educational philosophy also sows the seeds of love in the hearts of students to cultivate moral and caring people. Carry forward and pass on love and be a moral social leader.
In order to achieve the goal of "everyone has access to books and can accompany you to pursue your college dream", the college provides full scholarships or half scholarships depending on the financial difficulties of the students' families. It has millions of scholarship courses and encourages students from disadvantaged backgrounds to apply. , IPK College adheres to the spirit of helping whenever possible, cultivating more outstanding talents and national pillars.